Crypto branding and PR agency
We build beautiful, sharp websites for crypto and DeFi projects that want to grow quickly and stand out from the crowd (and we help you get more users, too!)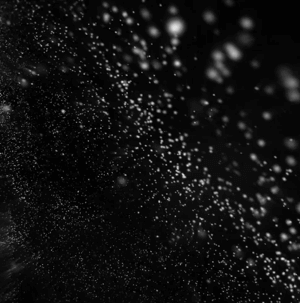 BUIDL.agency was born from deco.agency, a team of veteran web designers, developers and marketers who are crypto native.
We have over 30 years of collective experience delivering innovative web solutions to the crypto market, successfully navigating Web 2.0 — the mobile revolution. Now, we're helping create the new blockchain-based Web 3.0 Internet of Value.
What we do
Our duly concocted web services will build TRUST among potential users and investors and help you accomplish the necessary capital.

Our websites are built with one goal in mind: to STAND OUT and attract new customers and investors quickly to your project. Our team of experienced Web 3.0 developers ensures that your website functions beautifully AND securely.

Creativity, reliability, confidence, and crypto expertise – these are our guiding principles. With the buidl team at your site, we ensure that your crypto project is a resounding SUCCESS.
Brand Identity Design
In DeFi, brand design is everything — your project MUST have a unique aesthetic, and we help you get there.
Build a strong brand identity that aligns with your vision and values
Convey your message and establish an emotional connection with your audience through any media
Landing Page & Website Design
Brand art and concept alone is not enough. We put them into action to ensure your website is both beautiful, unique, and captivating for crypto investors.
Improve credibility: enhance the user experience, increase satisfaction, drive conversions.
Maximize profitability: increase transactions, multiply purchases, boost sales.
Whitepaper design
A well-designed whitepaper can be an excellent way to reach your audience, which can be converted into potential investors.
Dashboard UX/UI development
We help you create gorgeous and alluring dashboards (investor gateways) with a friendly and straightforward user-interface to securely maintain the investor transaction history over a period of time until your project reaches its craving objectives.
Smart Contract Setup
We work with you to create a smart contract that flawlessly fulfills your requirements. We've build and deployed numerous Smart Contracts on Ethererum 1.0 and Eth2, and are up to date with the latest versions of Solidity and Vyper.
Marketing efforts
We don't succeed unless you do. Our team of veteran marketing and PR experts in the US and UK ensure that your project not only looks great, but ACTUALLY gets new users and investors on board. We do this with a special mix of growth hacking, content marketing, and digital PR.
Work with a leading digital development agency, providing you with full-stack design and production services.
A complete team ready to start working today
Having the most qualified in-house specialists, we can quickly assemble a team of experts according to your project's specific needs. This team can carry out your project from A to Z while maintaining the highest standards.
Fast Responders
We understand how important it is to grow with emerging technology and software development in this specific field. Our professionals will incorporate with you and help you achieve your business objectives.
The most suitable cooperation model
Thanks to our unmatched expertise, our team will understand all your wishes and needs and help you achieve your business objectives. You can choose the Fixed Price option for a small website with a fixed amount of work or the flexible Time & Material option for complex high-level projects with the possibility of expanding in the future.
Development costs
Let's see the rough estimation for your project. Check, what's needed:
Our promise
It's easy to launch a crypto campaign for your innovative idea with our design and development services.